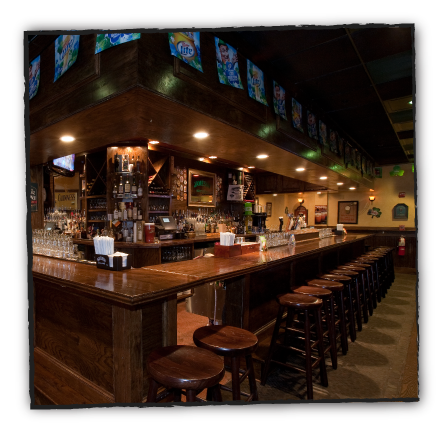 The Brian Boru Restaurant and Pub opened on August 28th, 2007. Located in Severna Park on Route 2, this restaurant has answered the call of many locals who have made the trip to Annapolis and Davidsonville and now, finally, have their very own authentic Irish Restaurant and pub where they can visit and be sure of a great Irish meal, professional service and the best pint of Guinness north of Route 50.
The bar is made with recycled oak wood from abandoned barns in Pennsylvania. This wood décor is complimented by warmly finished walls and Irish memorabilia surrounding the 45 foot, L shaped bar. Our Dining area offers an authentic Irish feel that is both warm and cozy. It incorporates small and large sectioned areas complemented by Irish artifacts, antiques, genuine Irish furniture and a Liscannor Stone floor.

---
Our food is a mix of classic Irish Pub fare served at its best, great local seafood dishes, other chop house offerings and fresh tasty salads. Sunday Brunch has a sampling of traditional brunch fare as well as some of our Irish favorites. On Thursday, Friday and Saturday night we have
live music
featuring talented local performers. All through the week we have a Happy Hour from 3:00 – 7:00 pm. With a well-poured pint of your favorite draft, enjoy an evening out, the Irish way!
---

Brian Boru (Brian Boruma mac Cennetig)
941—1014

Brian Boru was the first almost-Emperor of Ireland. A High King that bore the title for only a short time but spent decades working his way up to the top from a beginning as a minor King of Munster along the Shannon.

Skilled in battle and in military strategy, Brian expanded his kingdom until Ireland was divided between himself, holding the South, and Mael Sechnaill mac Domhnall, previously the High King, who held the North. Brian forced Mael to recognize him as King of Ireland. So for a short time even the most independent of Ireland's kingdoms acknowledged Brian's rule but this was not to last.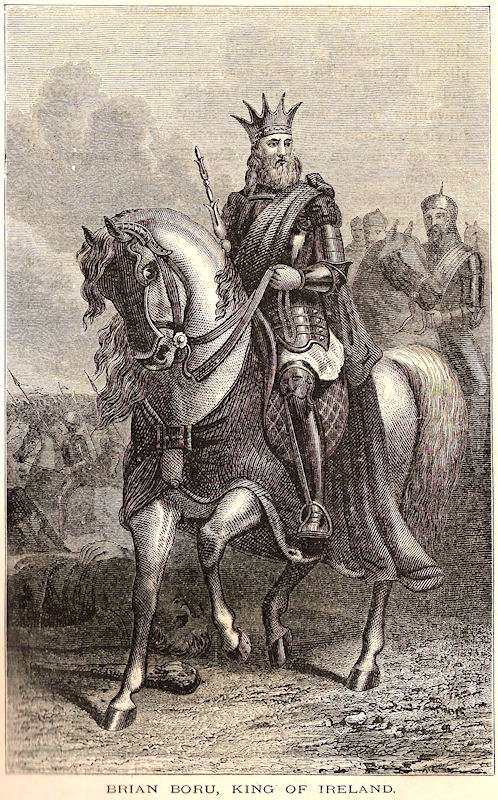 The King of Leinster rose up in rebellion against Brian in 1012 and by 1014 had allied with the Hiberno-Norse (Irish descended from Vikings. Norse presence in Ireland was limited to the larger towns of Dublin, Wexford and Limerick and they eventually became completely hibernicized and integrated into Irish culture). This resulted in the fateful Battle of Clontarf on Good Friday in 1014.This was a bloody battle in which Brian and his son Murchad were killed. The list of the noble dead in the Annals of Ulster includes Irish kings, Norse Gaels, Scotsmen, and Scandinavians.

Legends about Brian include:

That his name "Brian of the Tributes" was earned by his collecting tributes from the minor rulers of Ireland and using them to restore monasteries and libraries that had been destroyed in the Norse invasions.

That Brian freed Ireland from Viking occupation. It is said that Brian either died in heroic man-to-man combat or that he was killed while he was at prayer by a fleeing Viking mercenary.

The descendants of Brian were known as the Ua Brian (O'Brien) clan, hence the surnames Ó Briain, O'Brien, O'Brian, etc.